What is DMP (Data Management Platform)?
Assuming you already know what DMPs are and how they work in digital advertising alongside RTB and DSP, skip to the advanced information; download Syndacast's AdBoost fact sheet here.

DMP (Data Management Platform) is in fact not a new solution but is one that has recently been embraced by digital advertising. It is also commonly known as UDMP (Unified Data Management Platform) and what it is, is basically a centralized computing system that collects and manage huge amount of data from many different sources. The term DMP is most commonly associated with development projects wherein the idea is to help data users to turn raw data into information that could be easily read and support business goals.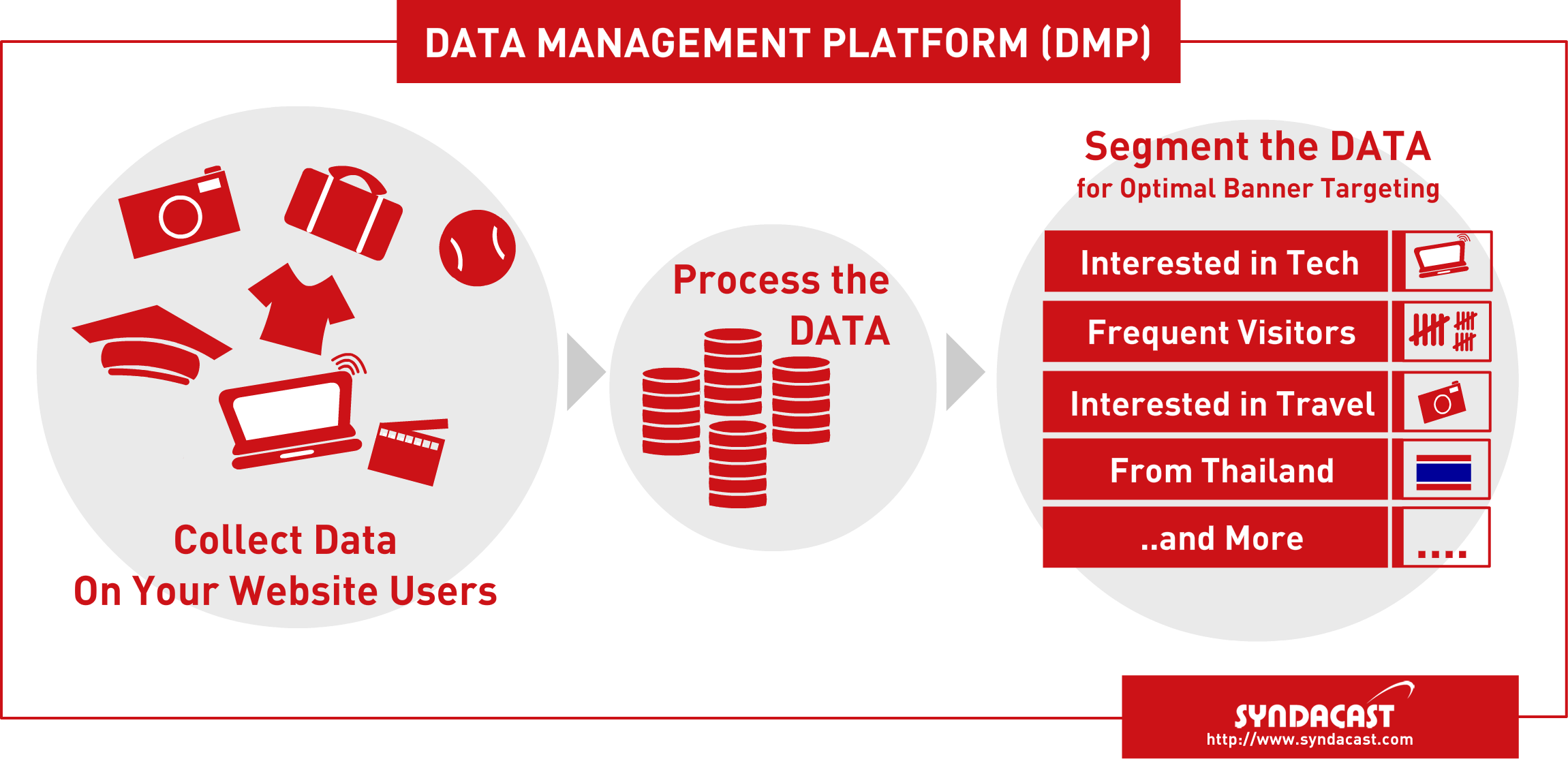 DMP in terms of online media advertising has, to-date grown so powerful that publishers could now literally track users and customers from a multitude of sources such as mobile usage, tweets, banners, and even offline applications. The user data collected from web cookies, a small file that tracks internet user behavior is dissected by the DMP and categorized into segments and groups; organized into useful and coherent information.
The use of DMP far exceeds the buying of ad impressions but also helps publishers in the long run in terms of shaping and defining targetable audiences.
DMP is a solution in itself but is also part of a bigger solution: RTB Display Advertising.
P.S. Are you looking for an all-in-one solution for display advertising? Then you're at the right place. Get in touch with us to learn more about AdBoost, a powerful RTB Display Advertising technology.