Syndacast Featured on Facebook Business Success Stories
Just giving ourselves a small pat on the back for a job well done!
On 29 June 2015, the Syndacast team got featured on Facebook Business Success Stories for a campaign that was rolled-out for Ananda Development. Via advanced custom audiences and targeting tools, this year's event held by Ananda saw over double the registrations from last year.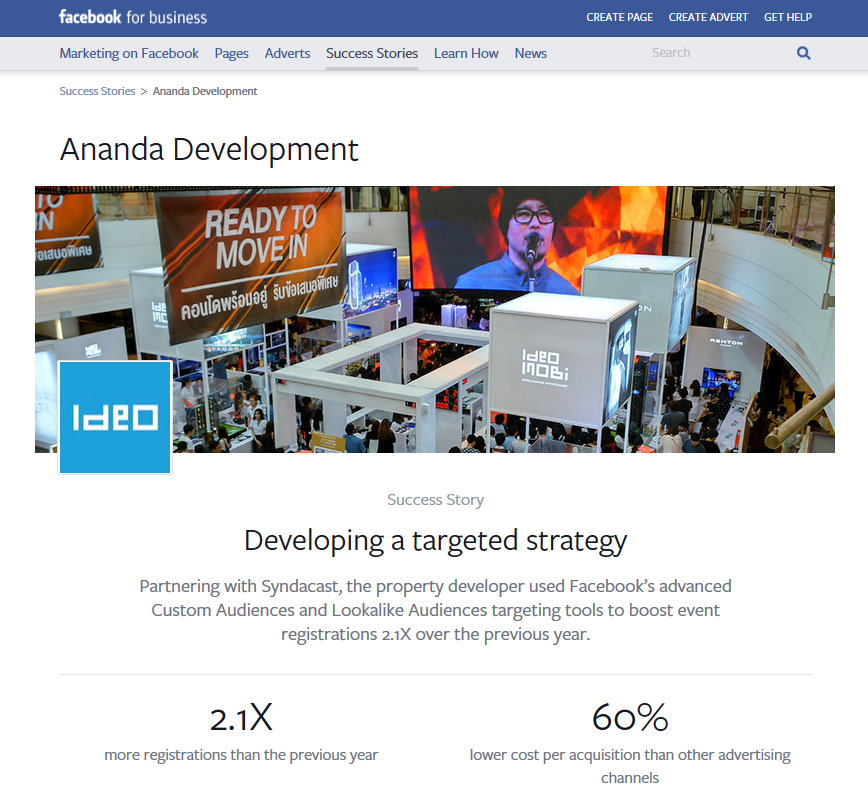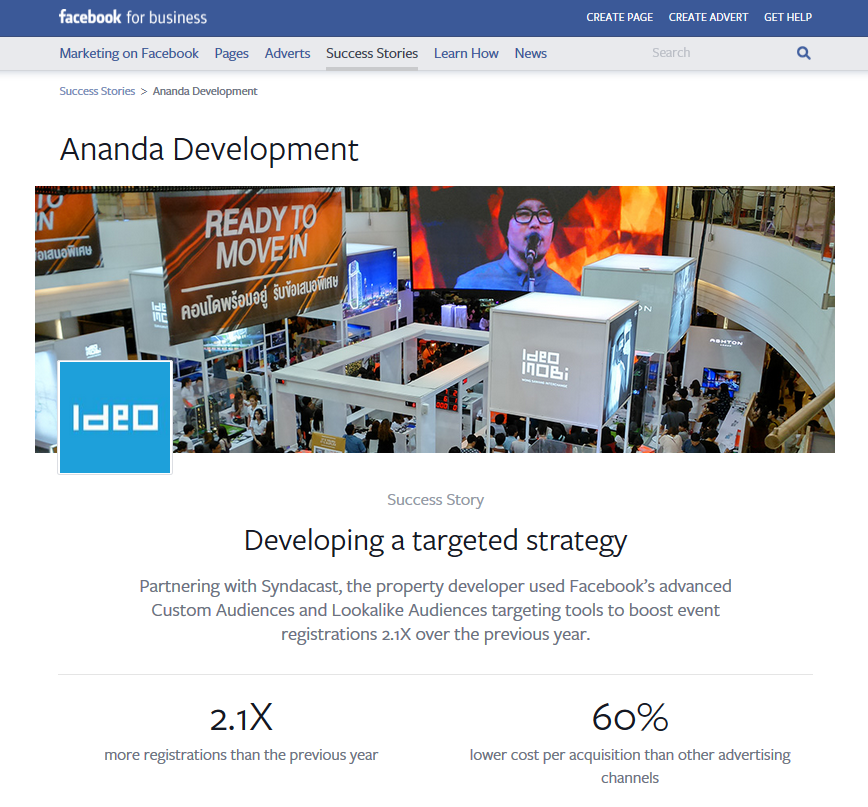 Ananda Development PCL is a well known property development company for residential properties that cater to urban dwellers. Most of the company's projects are situated close to public transportation, particularly the skytrain and subways.
The campaign, managed by Syndacast was split into 2 phases. Phase 1 was designed to increase awareness, while phase 2 was about driving registrations for the offline event. See the full Facebook Marketing strategy that was implemented here.
Well done team!