Native Advertising: What Yahoo Discovered.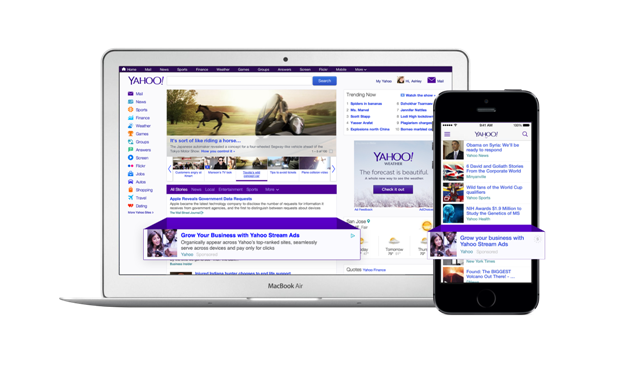 As part of its growth strategy, Yahoo is heavily emphasizing native advertising via its Gemini platform. According to Yahoo, Gemini is the first unified ad marketplace for mobile search and native advertising.
If you were wondering how well native advertising might perform, these numbers from Yahoo may shed some light. From the numbers gathered, Yahoo shares findings on the performance of native ads with the public and has stated that 60 percent of audiences 'feel positive about native ads'.
Consequently, Yahoo has also shared that increased transparency about sponsored content actually improves performance as long as the context is relevant. From the numbers gathered, Yahoo found that when brand logos were added to sponsored content to improve transparency, it helped to improve the ad performance.
Forecaster eMarketer has estimated that by 2017, the market for native ads in the US would be worth up to $5 billion. While a recent study on "Advertiser Perceptions" found that around 80 percent of advertisers are intending to buy native advertising this year.  The Native Advertising field itself, spans wider than search engines. Services such as Taboola offers a centralized platform for advertisers to manage their native advertising campaigns.
New to the concept? Here's a quick read on Native Advertising to get you up to speed.
Image Source: advertising.yahoo.com