Microsoft Declares War on Google: Scroogled
When Microsoft declares war, they never are subtle about it. A recent Scroogled video that is quickly being spread among viewers portrays Google as commercializing your personal data and privacy. Apparently, Scroogled T-shirts and various products are also available that says, "Do you use Google Search? Or Gmail? Or Google Chat? Or Chrome? Then Google is watching you…all the time."
Is the Scroogled campaign new? In fact it began about a year ago and was also televised but Microsoft has pulled the plug on television Scroogled ads. The Scroogled blog is nevertheless still alive and kicking. Most products feature the text: "Keep Calm While We Steal Your Data".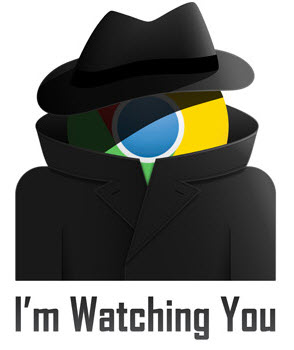 As mentioned above, Microsoft isn't shy about targeting tech companies in its radar; previously the tech behemoth targeted Apple iPhone with an anti-iPhone campaign that was publicly available on YouTube.
The campaign comes with heated comments from Google Engineers featured on Forbes about Scroogled merchandise:
"LOL! It's already sold out! If only the Surface is this popular," wrote one software engineer linking to the mug, leading a colleague to add, "Probably sold out because Googlers bought them all up."
"I desperately want a Scroogled T-Shirt to wear to work, but you have to have a Microsoft Account to buy one," writes one Google systems engineer. "Really, MS? Your store that makes fun of the competition's need to have user information requires a buyer to give you all their information to buy a T-shirt."
Meanwhile, one former Google engineer offered his own photoshopped version of the mug. "There, I fixed it for them," he wrote, adding logos for Skype and the Xbox.
All the while, there are a number who feels that this is an effective strategy; as quoted from adage.com :
"For Microsoft it's a win," said Jonathan Symonds, exec VP-marketing at ace Metrix, an ad-effectiveness research firm. In Ace's evaluation, more than 53% of campaign viewers mention Google in their responses to the ads said they would look at Bing in a new light or at least seek more information. With Bing trailing Google search more than 50 percentage points at the start of the campaign, Mr. Symonds said just getting people to consider Bing over Google was a victory for Microsoft. "Microsoft will happily accept these outcomes."
"Once viewers do hit Scroogled.com, data collected for Microsoft by Answers Research show a 45% favorability gap in favor of Google contracting to just 5%. Data collected by Answers up until this summer also show the likelihood of someone recommending Google to a friend drop by 10%, as opposed to a 7% increase for Bing, after watching the ad."
A close look at the Scroogled campaign would reveal that it is in fact a political strategy and shouldn't come as a surprise as the man behind it all is Mark Penn, a political warrior and former adviser to the Clintons. When asked how long the campaign would run, a Microsoft spokesman said, "The Scroogled campaign will go on as long as Google keeps Scroogling people."
We have yet to see then, how this feud between Microsoft and Google will turn out.