Leveraging User-Generated Content: A Case Study of Brands
There is no question that eye-catching and interesting content is becoming more important and will continue to be so for many years to come. Why? As consumers become more accustomed to marketing materials, and could easily spot one right away, content created solely for marketing purposes quickly become less and less effective.
Today's marketers should really be about finding a way to engage and interact with consumers on a person-to-person basis, and what better way to do so than via user-generated content? In reality, this is much easier said than done. If you were to add a simple open question to the end of your blog post such as, "well what do you think?" to prompt comments, you'll quickly find that it doesn't work and you're back at square one.
An entire marketing campaign strategy and a team of marketers are nevertheless needed for a successful user-generated content approach. Here are a few successful case studies by 5 brands to get you started.
Starbucks
As simple as it may sound here, this particular Starbucks campaign was a huge success. The brand not only successfully engaged fans but ended up with some very visual appealing user-generated content when they launched the Starbucks's White Cup Contest. The campaign was a contest that asked participants to paint Starbucks's white cups, take a photo of their artwork and submit the photos to the brand's social media page using the hashtag #WhiteCupContest. The result are wonderful visuals for Starbucks's Facebook and Pinterest pages as well as an increase in their social media organic reach.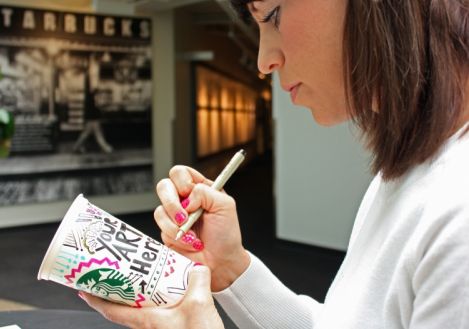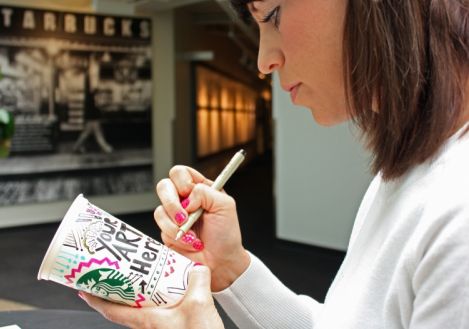 Belkin
In 2013, Belkin brought a very cool and new concept to iPhone cases. In partnership with Lego, Belkin cases were customizable using Lego blocks. Belkin then asked their customers to showoff creativity with building Lego structures on their iPhone cases by posting on Instagram with the tag #LEGOxBelkin. From marketing perspective, it's a case of customers doing the selling for the brand by showing potential buyers just how cool Belkin cases could be, in a genuine and organic manner.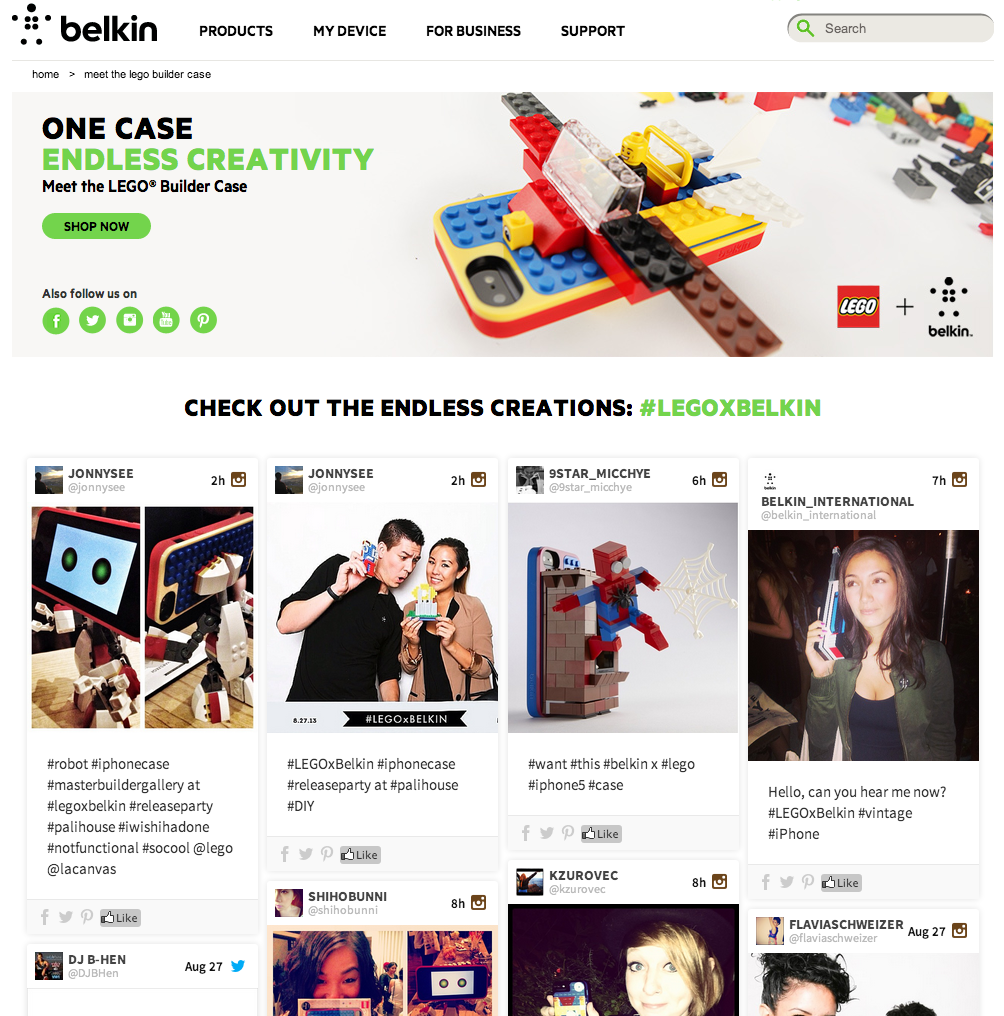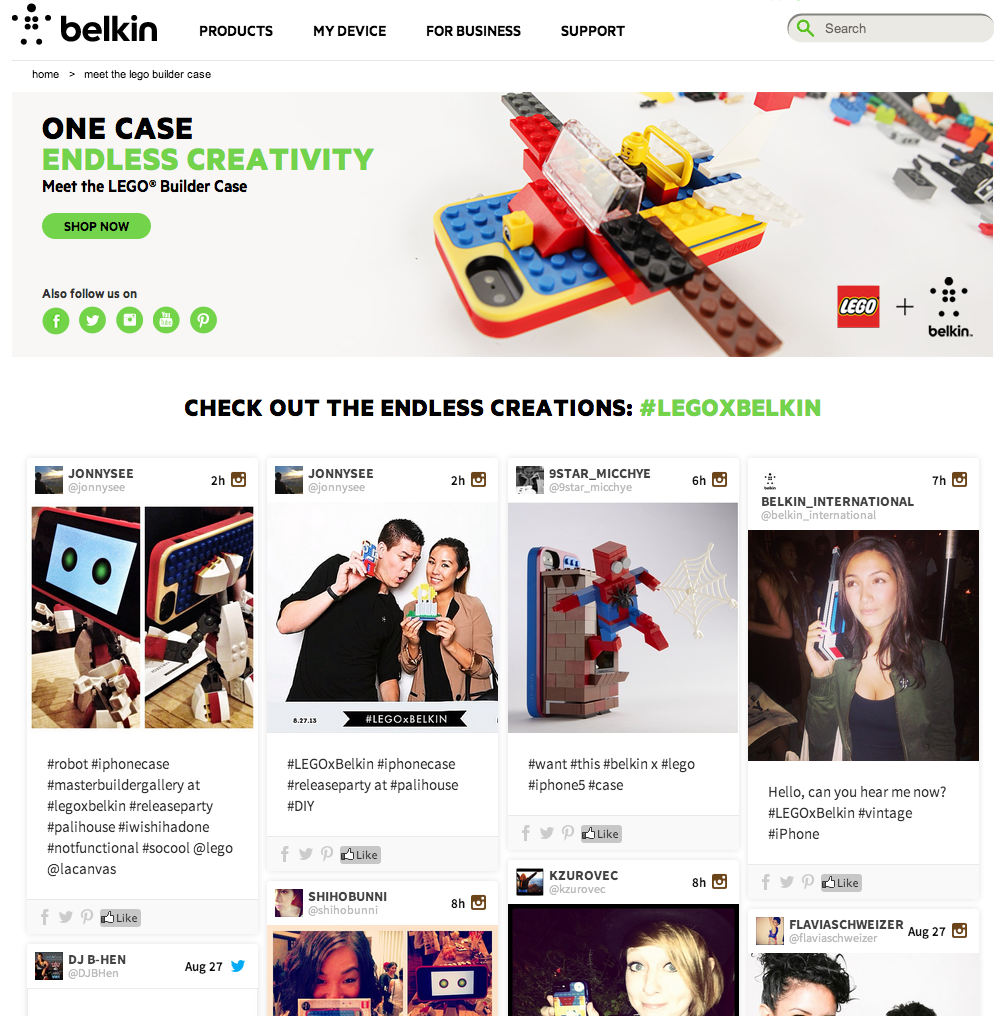 Momondo
This case study is another contest by Momondo (a flight tickets search engine). The concept was to show the beauty of the world and to better connect with customers. The contest involved sending in photos that captured bright colors of city life to win a prize. As easy as the contest sounds, it was how the contest was delivered that built an immensely huge outreach with Momondo ending up with a popular Instagram account that showcased many inspiring photos.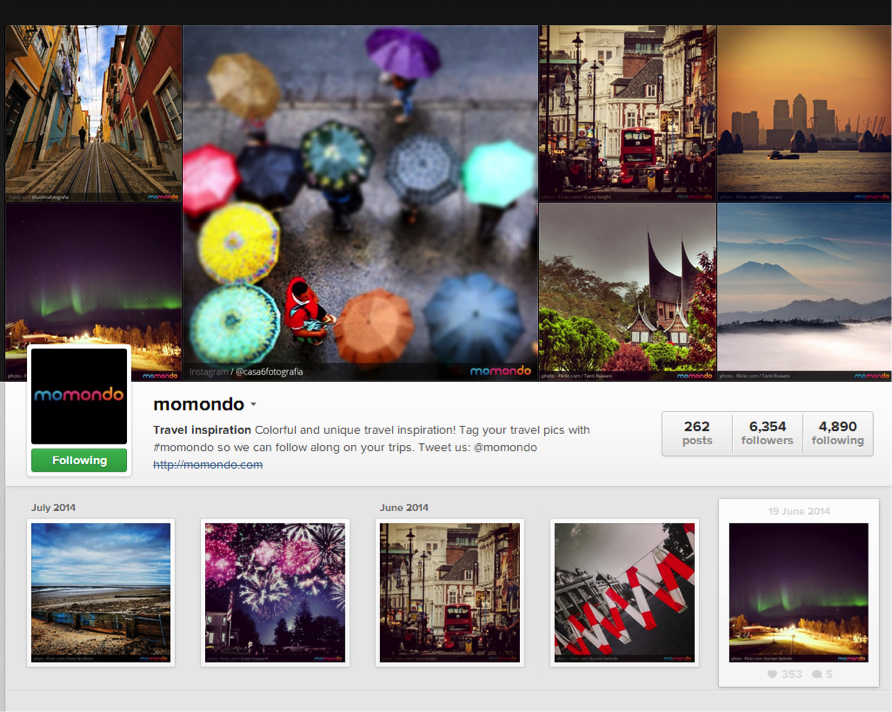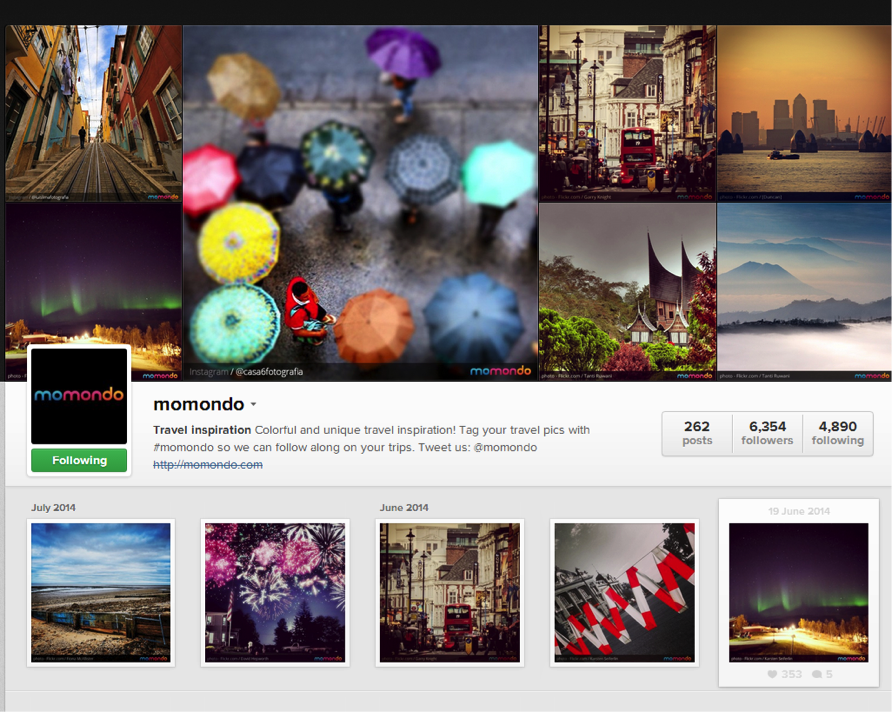 Estee Lauder
In 2013, Estee Lauder launched a breast cancer awareness campaign that many people took to heart and will remember for years to come. The theme of the campaign was Stronger Together which encourage women to create a 'Circle of Strength' with friends. Participants were encouraged make commitments to schedule mammograms, go on daily walks, eat healthy and support each other. The Circle of Strength was displayed alongside inspirational Instagram photos and tweets. The mix of social content and actionable commitment gave Estee Lauder the opportunity to connect with people on a genuine and real level, with women from all over the world contributing to the campaign.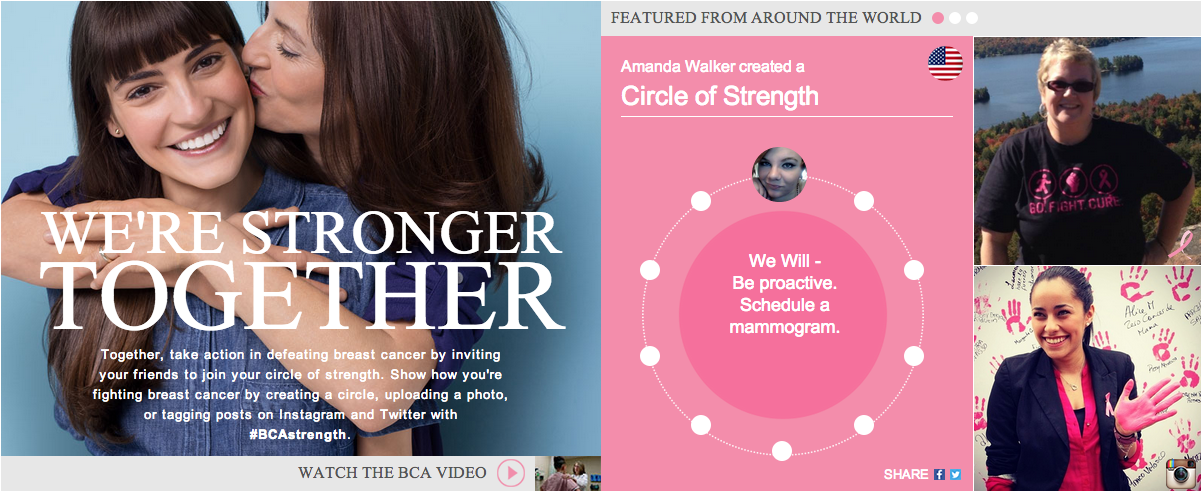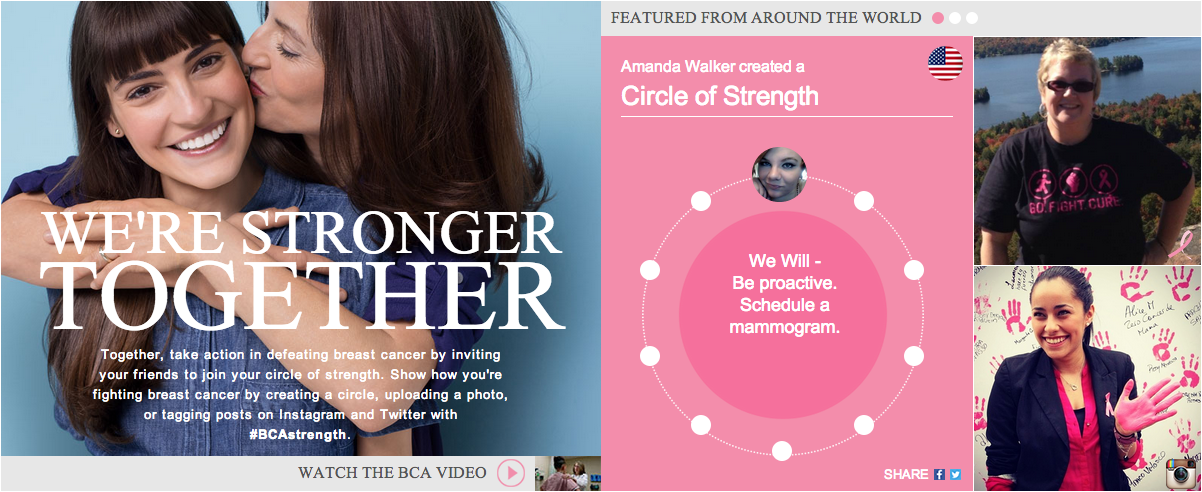 Air New Zealand
In 2014, Air New Zealand launched an inspiring campaign. The user-generated campaign involved a photo contest that came with the hashtag #AirNZPacked. The concept was to capture the excitement and buzz just moments before travelers take off to their dream vacation. Participants were asked to take photos of their packed suitcases that show where they are about to go and upload those images, which started a sharing frenzy across Pinterest and Twitter. The best photo would win a $1,000 Air New Zealand voucher.