[Infographic] Retargeting: The 7 Must-Know Facts
Ever wonder if you should invest in retargeting ads? Perhaps considered allocating your marketing budget to test retargeting? Here are 7 stats that shows just how powerful banner retargeting is and why it's the next big thing in online advertising.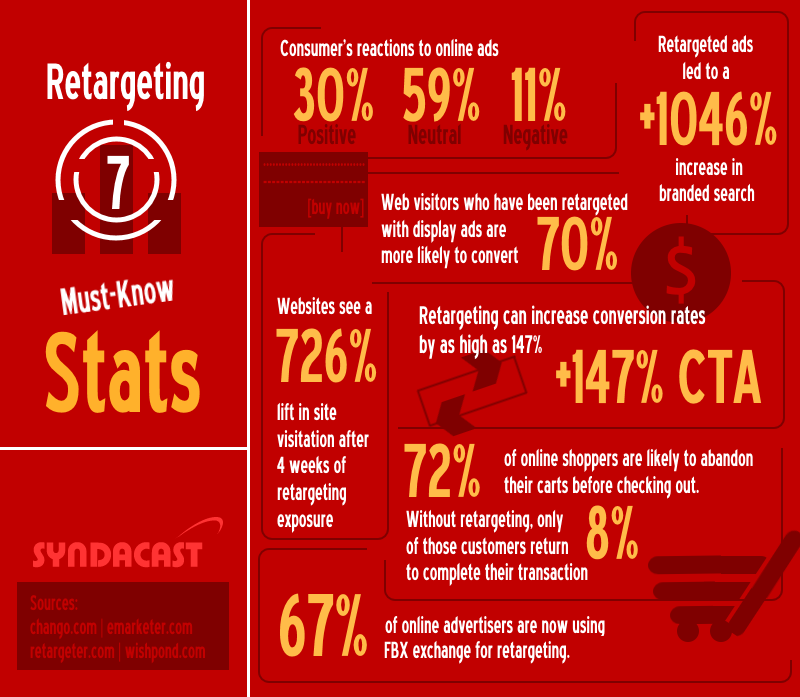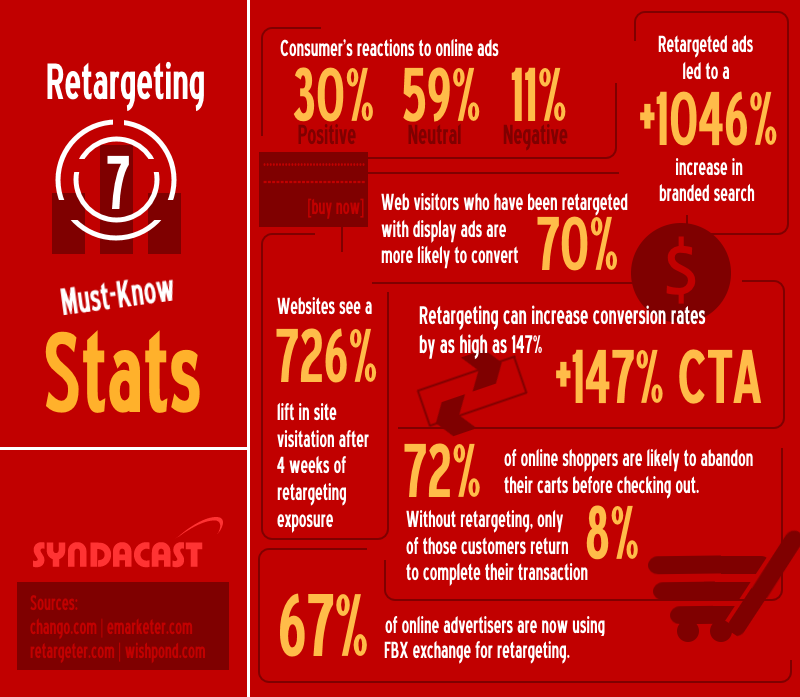 The key statistics/take away from this retargeting infographic:
– Consumer's reactions to online ads show that 30% are positive, 11% negative and 59% neutral.
– Retargeted ads led to a +1046% increase in branded search.
– Web visitors who have been retargeted with display ads are 70% more likely to convert
– Websites see a 726% lift in site visitation after 4 weeks of retargeting exposure
– Retargeting can increase conversion rates by as high as 147%
– 72% of online shoppers are likely to abandon their carts before checking out. Without retargeting, only 8% of those customers return to complete their transaction.
– 67% of online advertisers are now using FBX exchange for retargeting.