[Infographic] Online Marketing Thailand: The State of Social Media
Wondering how does 2015 look on the social-sphere? Here's a run-through of the state of social media in Thailand based on an infographic by the DAAT (Digital Advertising Association of Thailand).
Social Media Subscribers in Thailand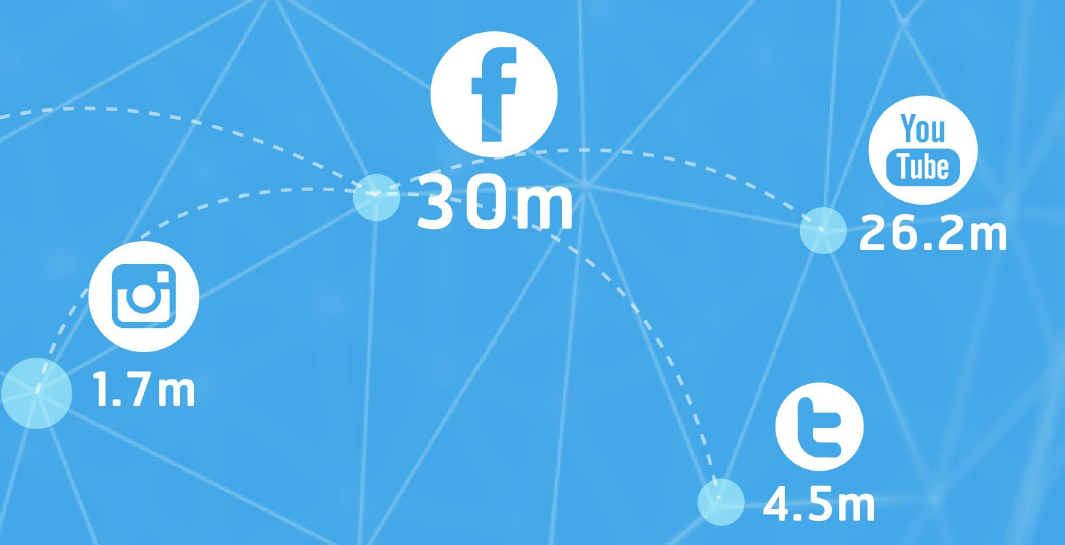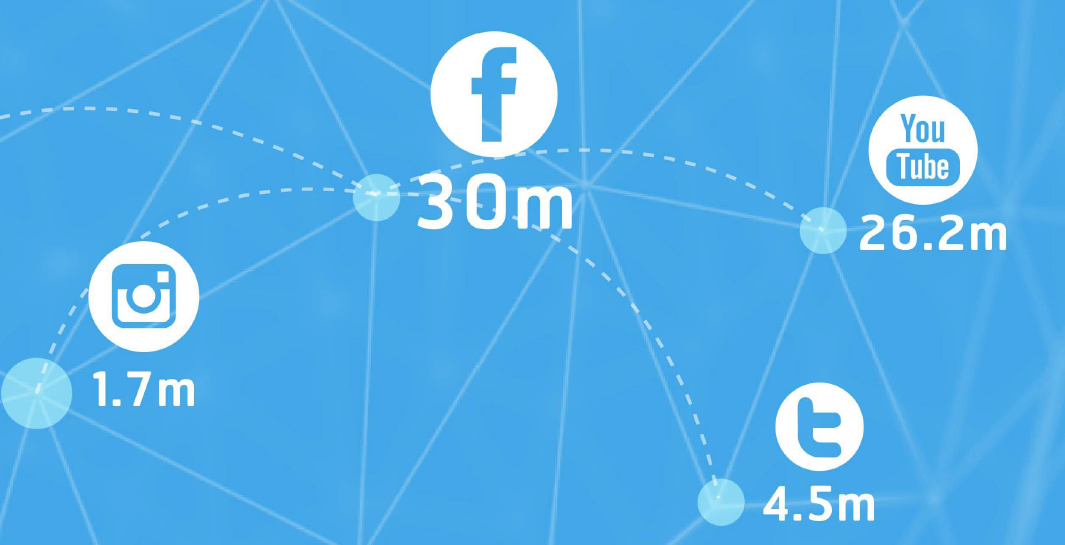 Facebook is in the lead with 30 million subscribers, followed by YouTube at 26.2 million subscribers and twitter and Instagram at 4.5 million and 1.7 million respectively.
Thailand Demographics
On the social front, research shows that 52% of Facebook users are male while 48% are female. There are also slightly more male users on YouTube at 50.8% and 49.2% female users. Instagram sees more female users at 65% female and 35% male.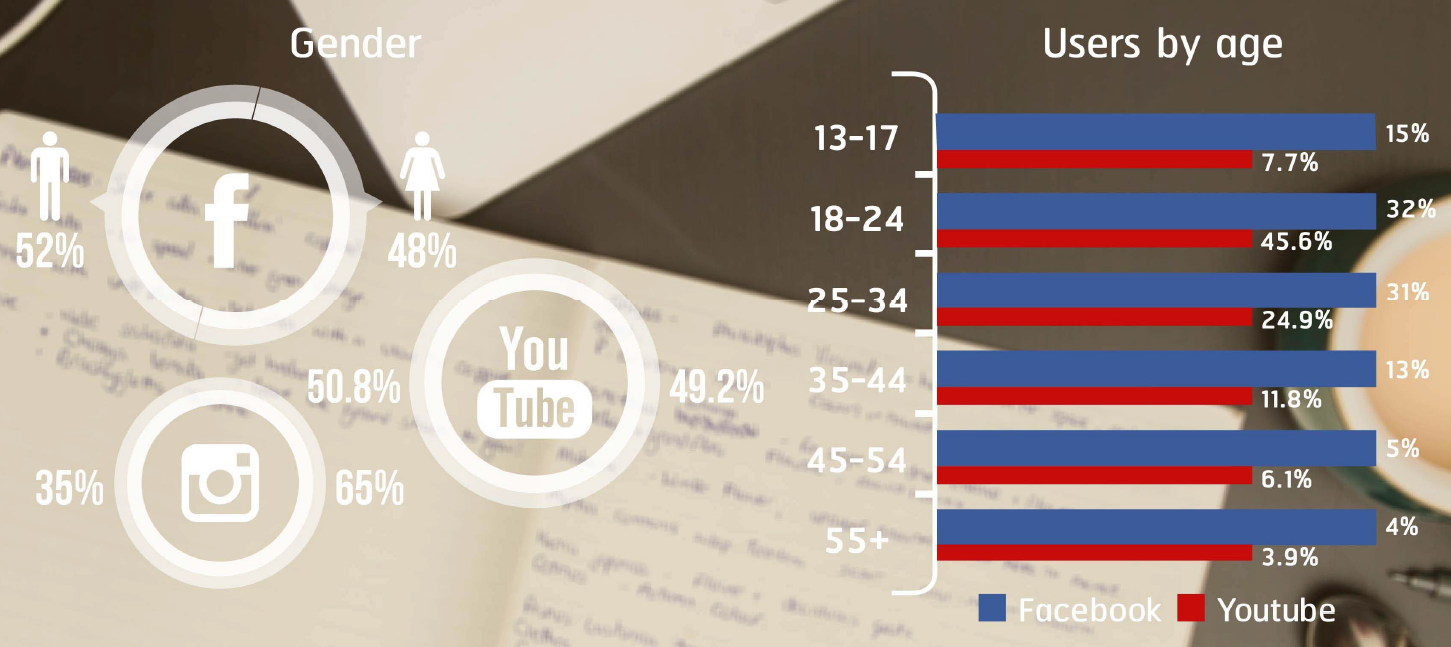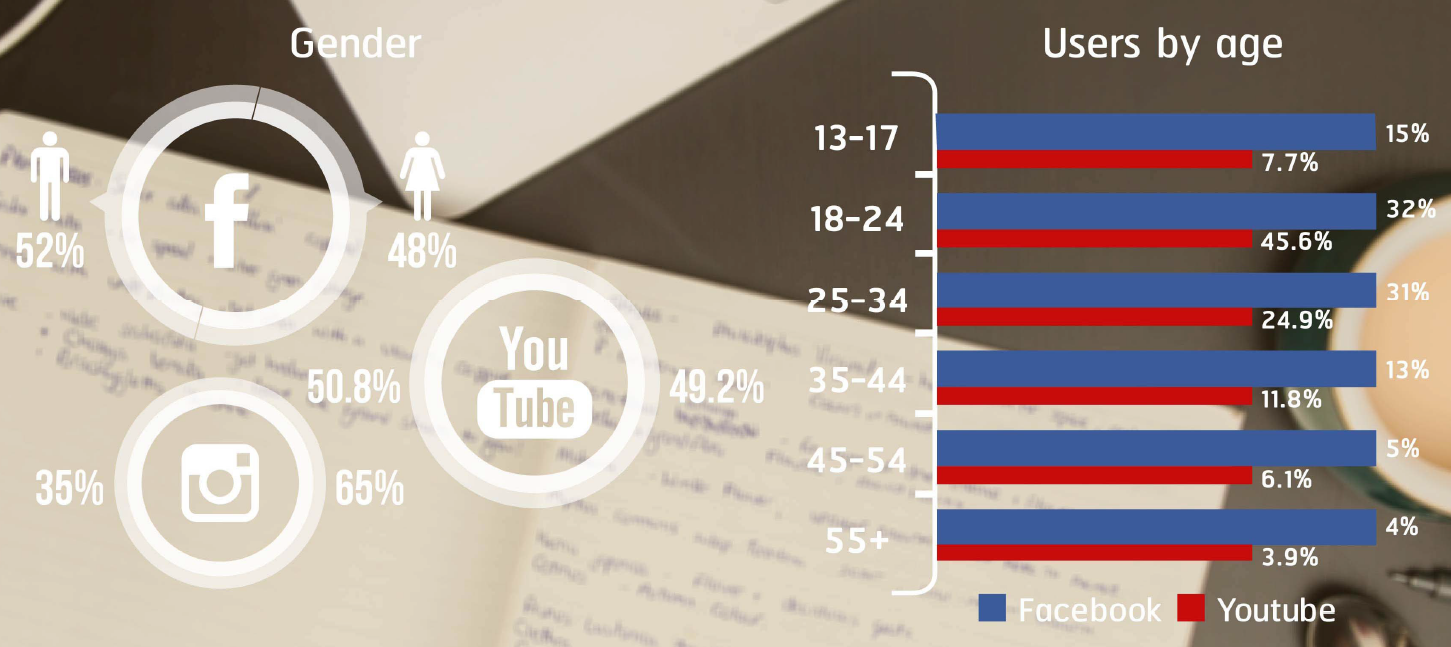 Age-wise, we see for Facebook that 32% of users are between 18-24 years old and 31% are between 25-34 years old. For Youtube, the largest group of users is the same as Facebook with 18-24 years old making up 45.6% of the user base and 24-35 years old making up 24.9%.
Facebook in Thailand
Drilling down further into the Facebook statistics, besides the 30 million active users per month, we can also see that 66% login on a daily basis. Out of the 30 million users, a huge chunk of 28 million users are active on mobile devices.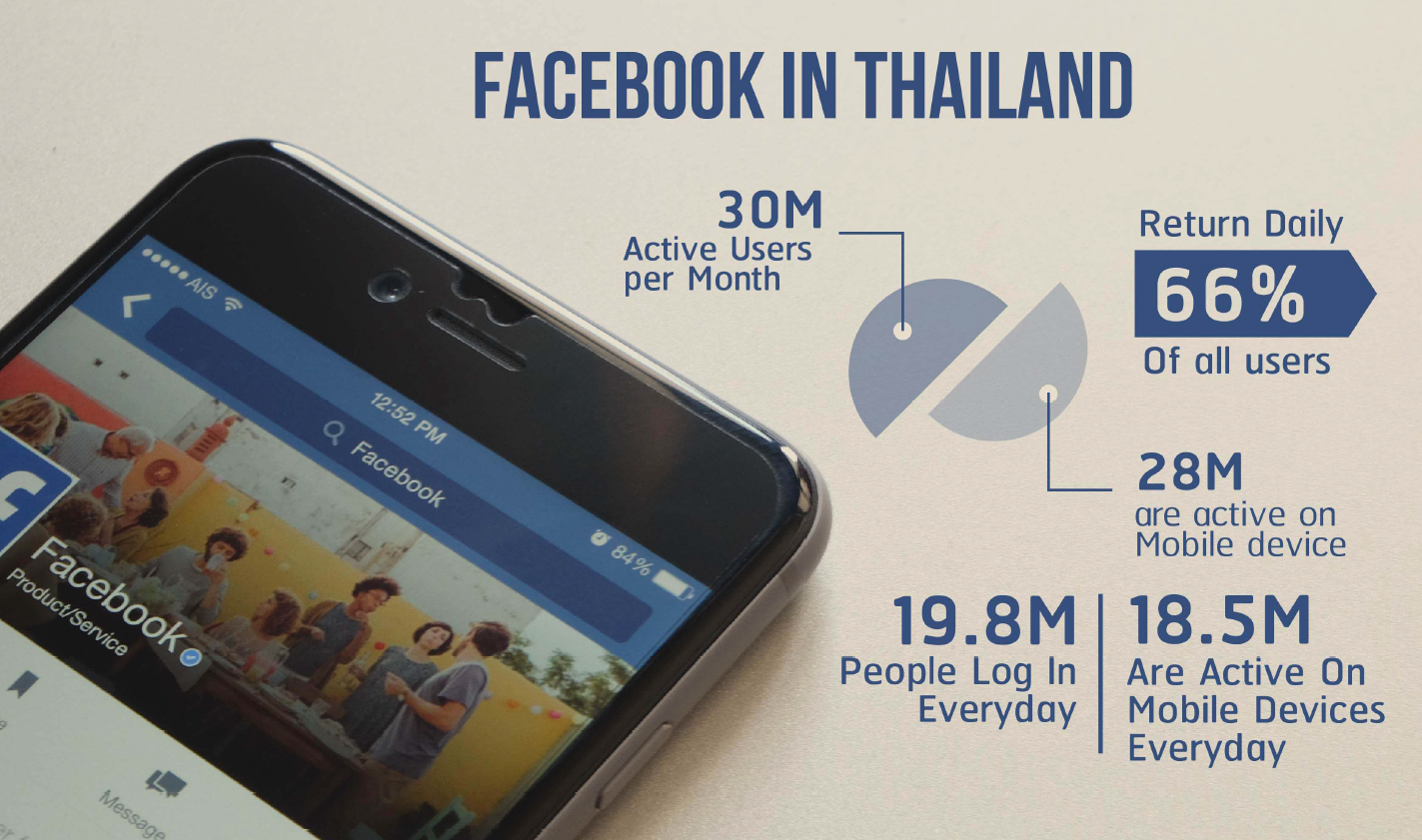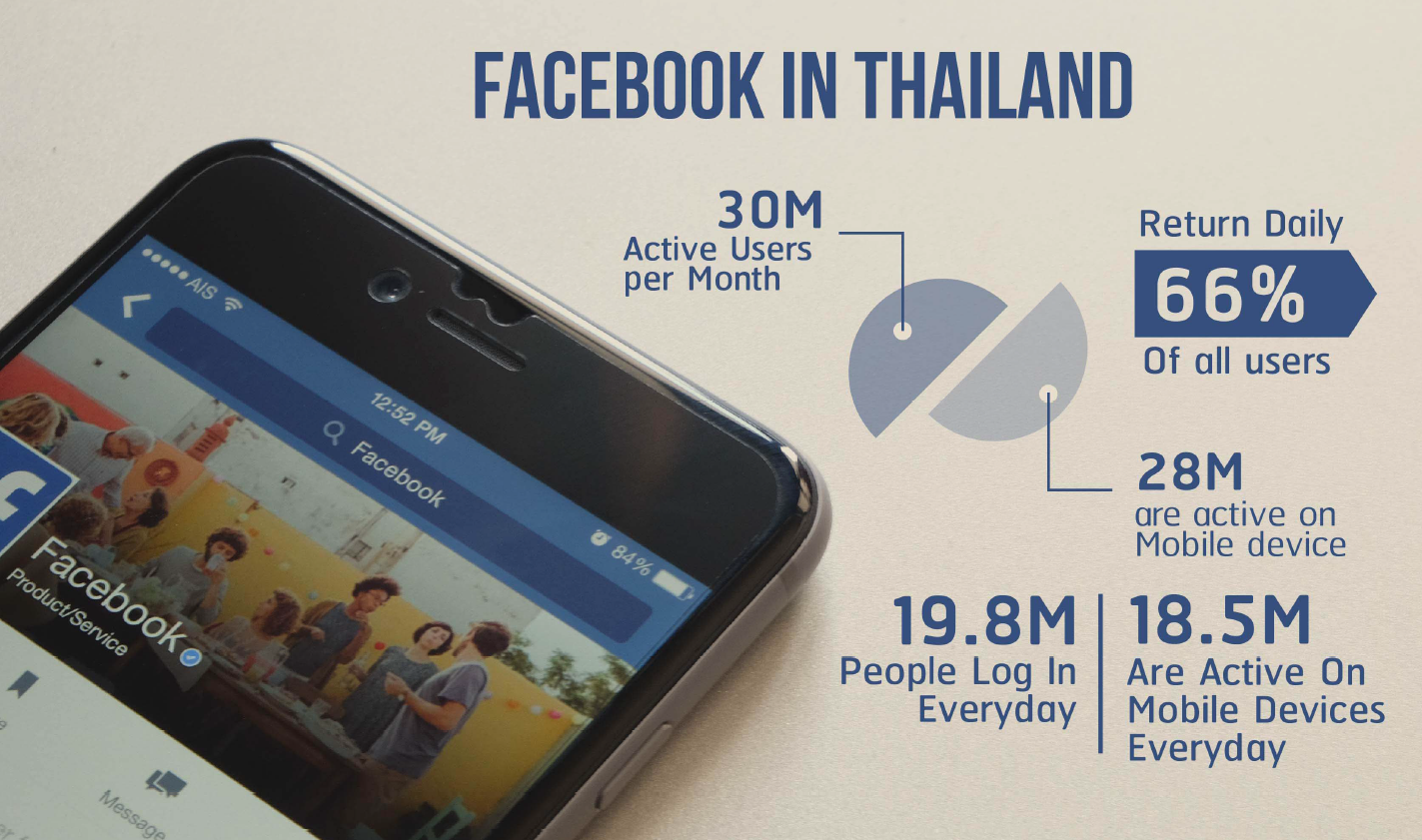 The user activities on Facebook in Thailand are much higher than the global average.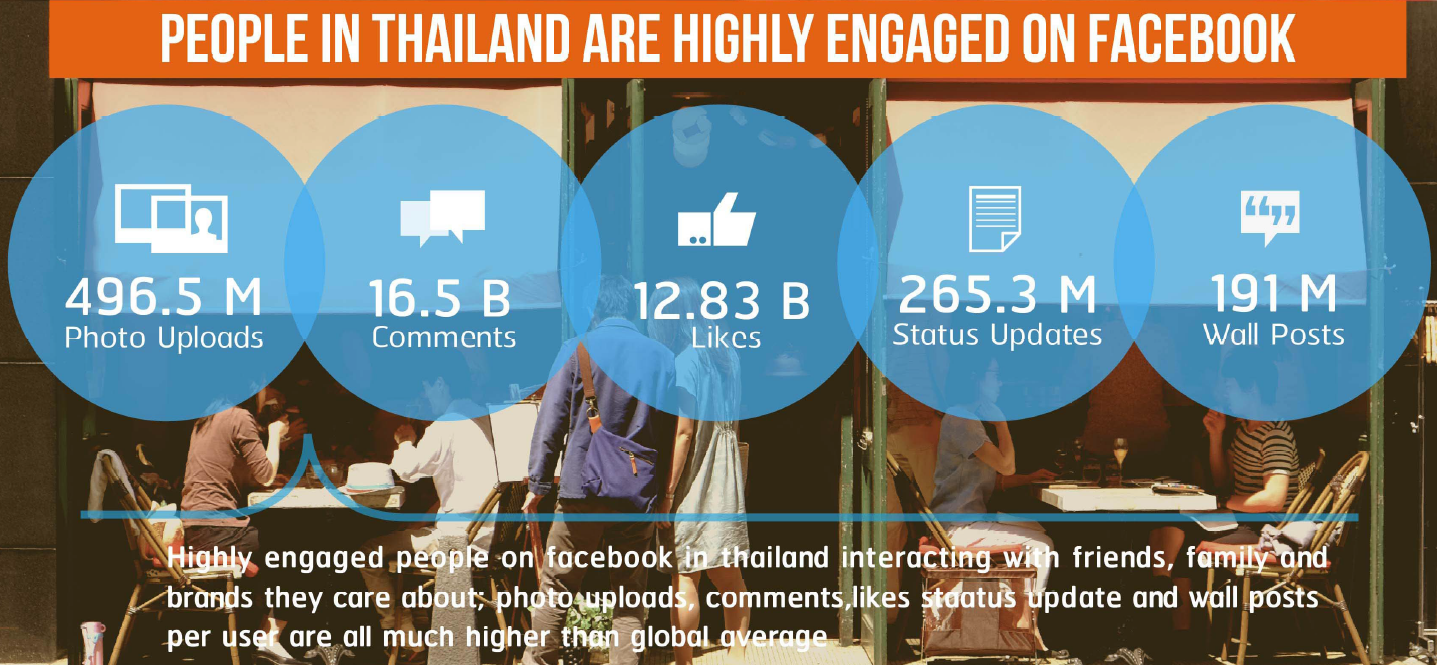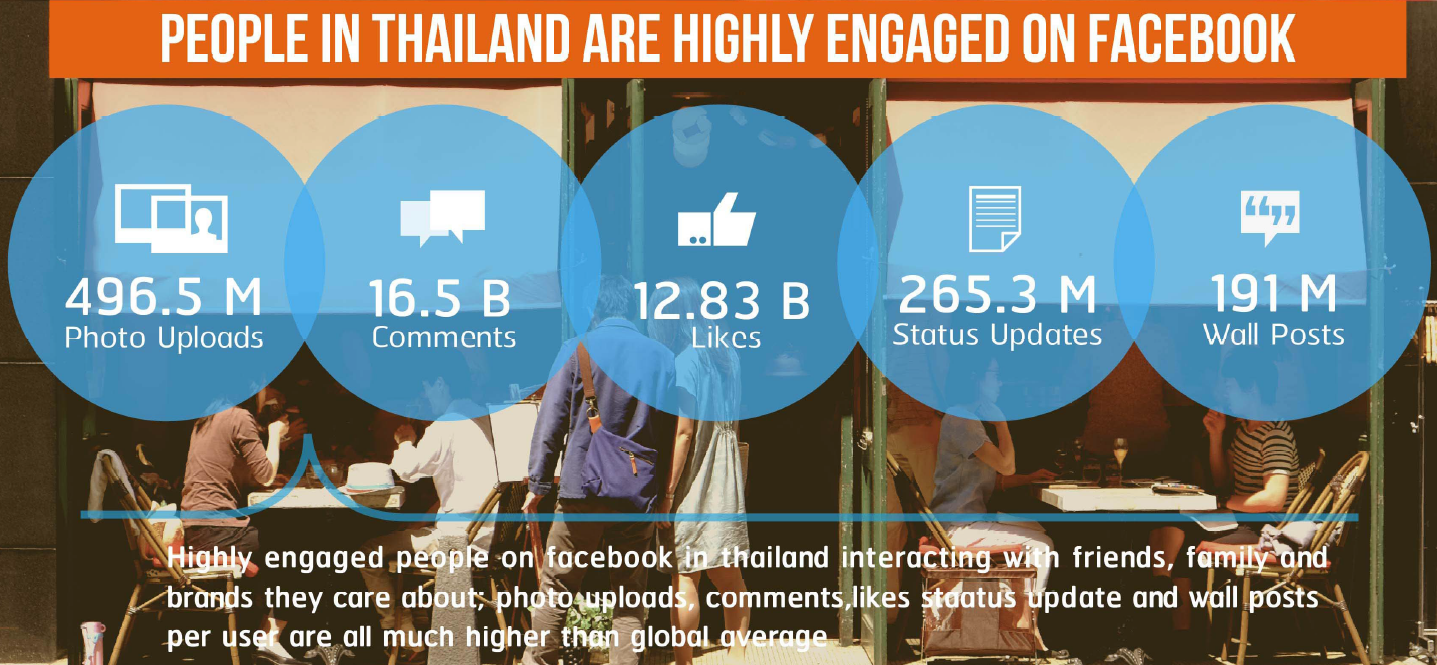 Youtube in Thailand
There are total of 7,822 million total unique visitors per month and 2,144,000 average daily visitors. A single visitor visits around 16.6 times per month and the duration per visit is 17.3 minutes.


Twitter in Thailand
There are a total of 4.5 million twitter users in Thailand and 3.4 million tweets in Thai. There are however a larger number of inactive users (61%).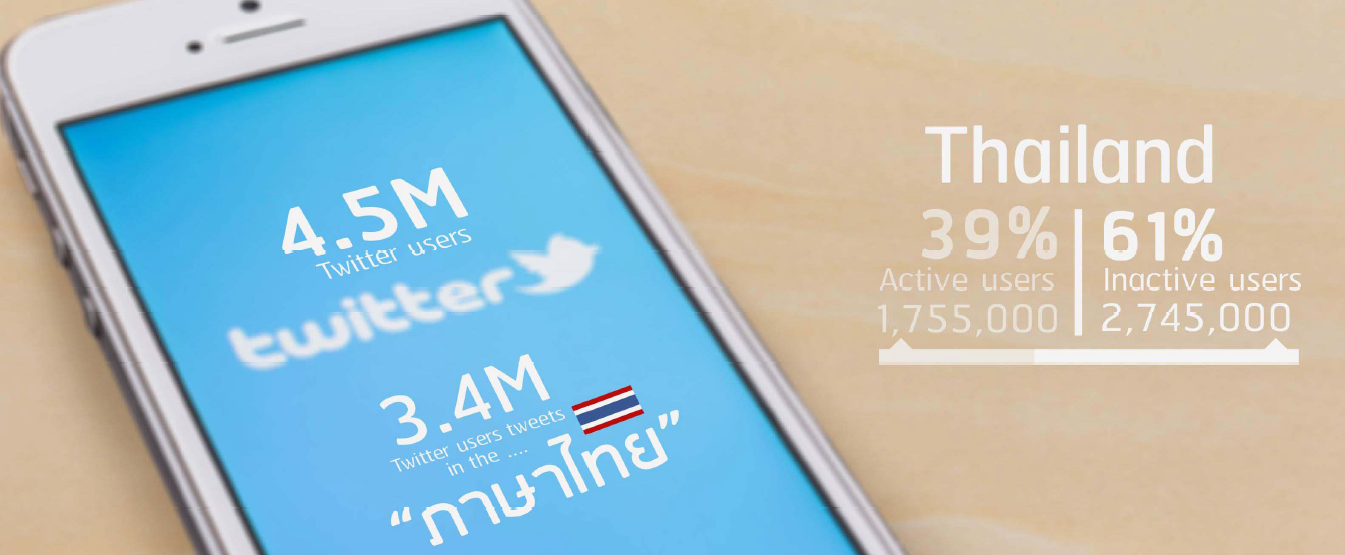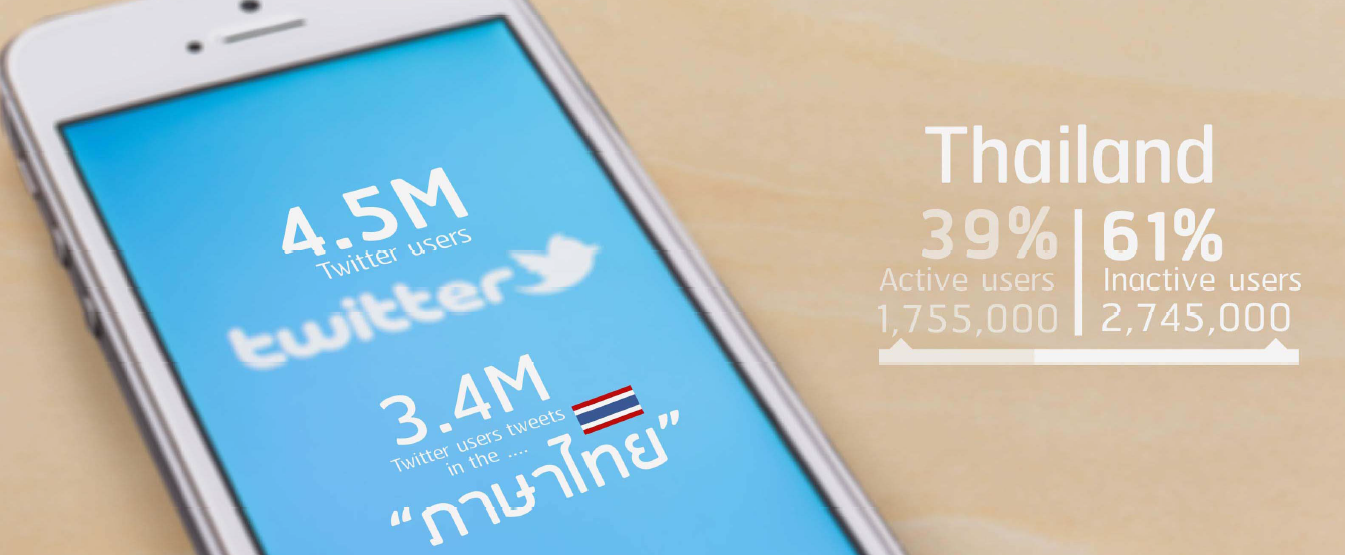 Instagram in Thailand
There are a total of 1.7 million Instagram users in Thailand, 35% of who are men and 65% women.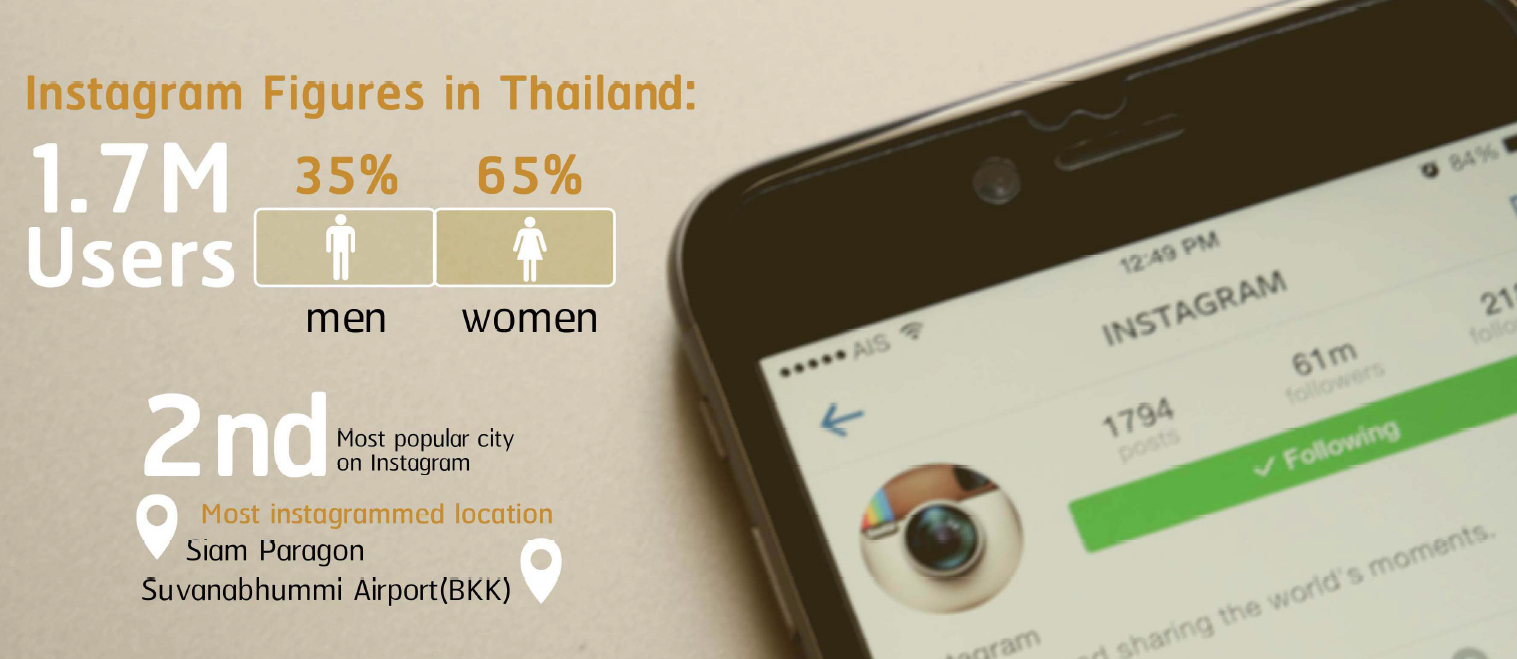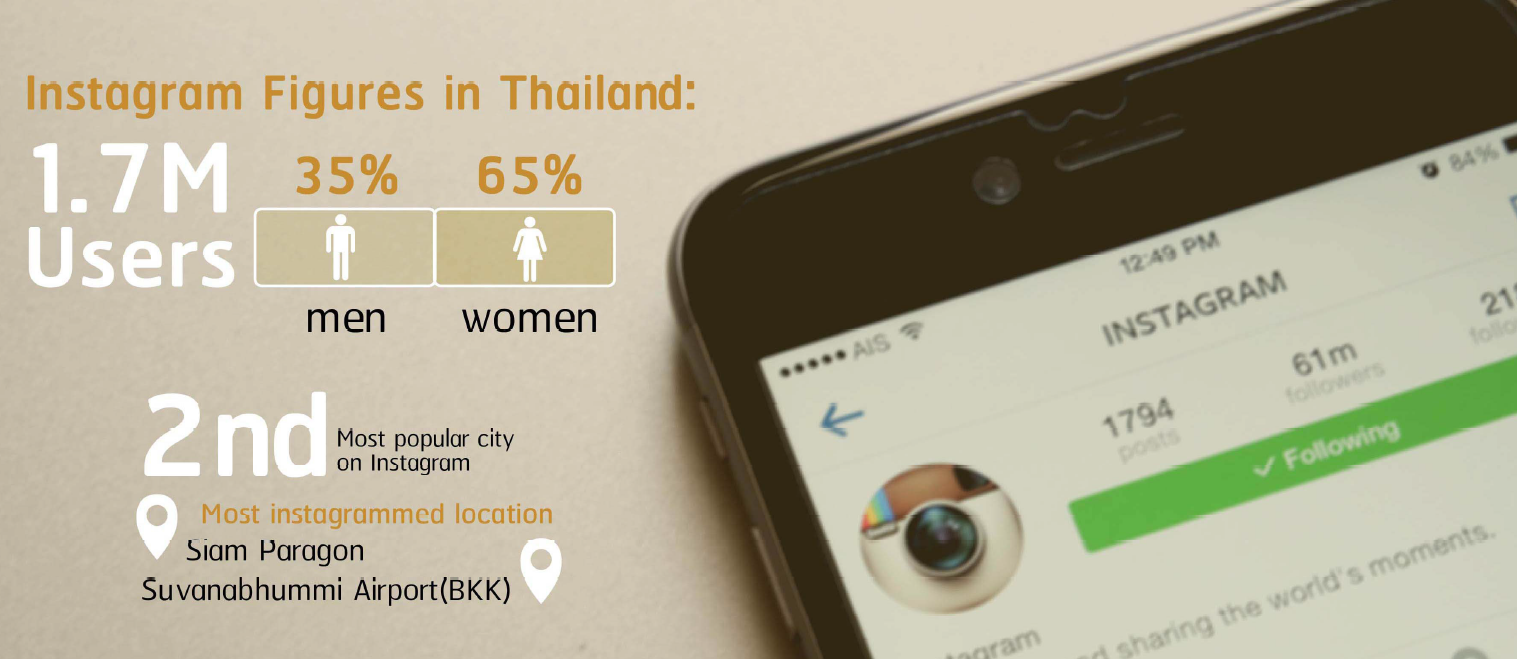 Overview of Internet Users in Thailand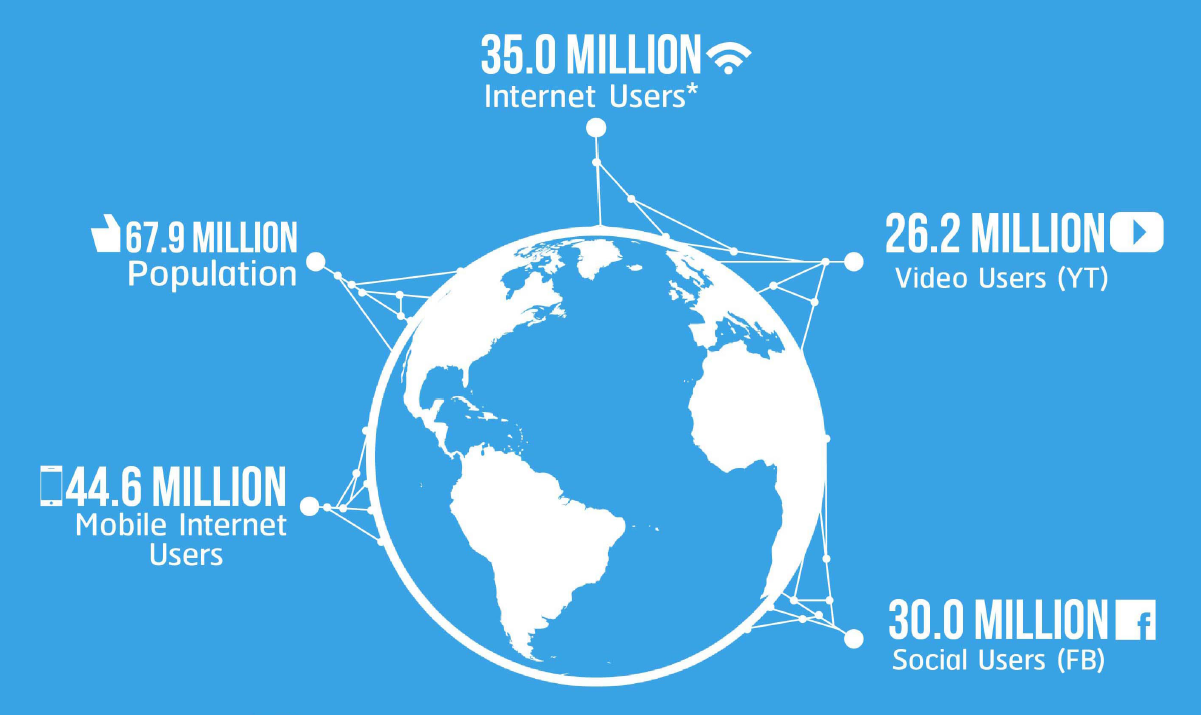 Click here to see the full DAAT Thailand Social Media Landscape infographic.