Email Still at the Top Chart of Online Marketing
Ever since social media took online communication by the storm, we saw all sorts of development in the social networking area: the birth of Facebook, Twitter, Google+, Instagram, Pinterest and what not.
Email, the very first form of online communication, seems to slowly fade away…or not.
This might not come as a surprise for devoted online marketers but for the general public: the latest research from Custora, an analytic platform, shows that good old email is, to this very date an online marketing channel that's providing the largest returns. Although it's been misused by spammers, scams and phishing emails, it is still one of the most effective online channel for businesses to improve conversion rates and returning customers.
The study suggests that customer acquisition by email has quadrupled over the last four years.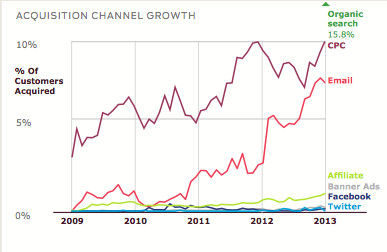 Thanks to technological advancement, traditional email marketing has grown significantly in terms of advanced tracking, reporting, volume support and automation. Today, email marketing is more commonly known as e-newsletters and eDMs (electronic direct mails).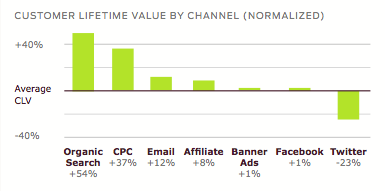 Organic search continues to take the lead accounting for about 16% of total customer acquisition. Email marketing however bears much more CLV (customer lifetime value), at 12% higher than the average rate. The study's conclusion was derived from a sample size of 72 million customers from 86 US retailers from 15 industries.