Digital Matters#7: Syndacast on Mobile Marketing 2014
On 16 October 2014, Syndacast's team joined thumbsup Digital Matters event #7 at LaunchPad Bangkok. Along with other experts and digital gurus, Patrick Lozare and Chalit Theerachitkul from Syndacast shares with event participants insights on "Mobile Marketing: The Next  Gen with Real Time Bidding and Measurement Performance".
A round of applause to the duo for their in-depth insights into mobile marketing. Click here to download the Mobile Marketing Big Data Presentation.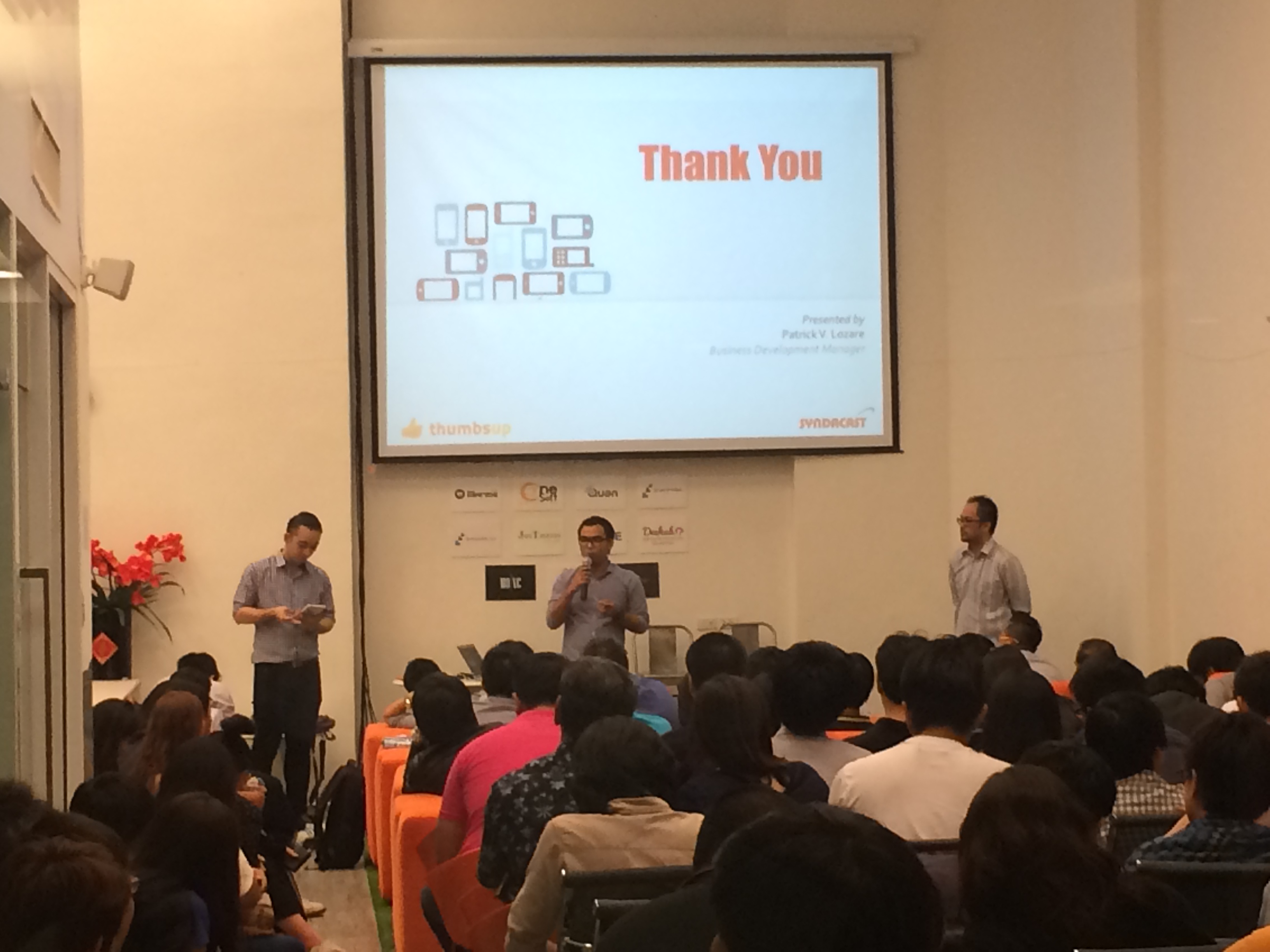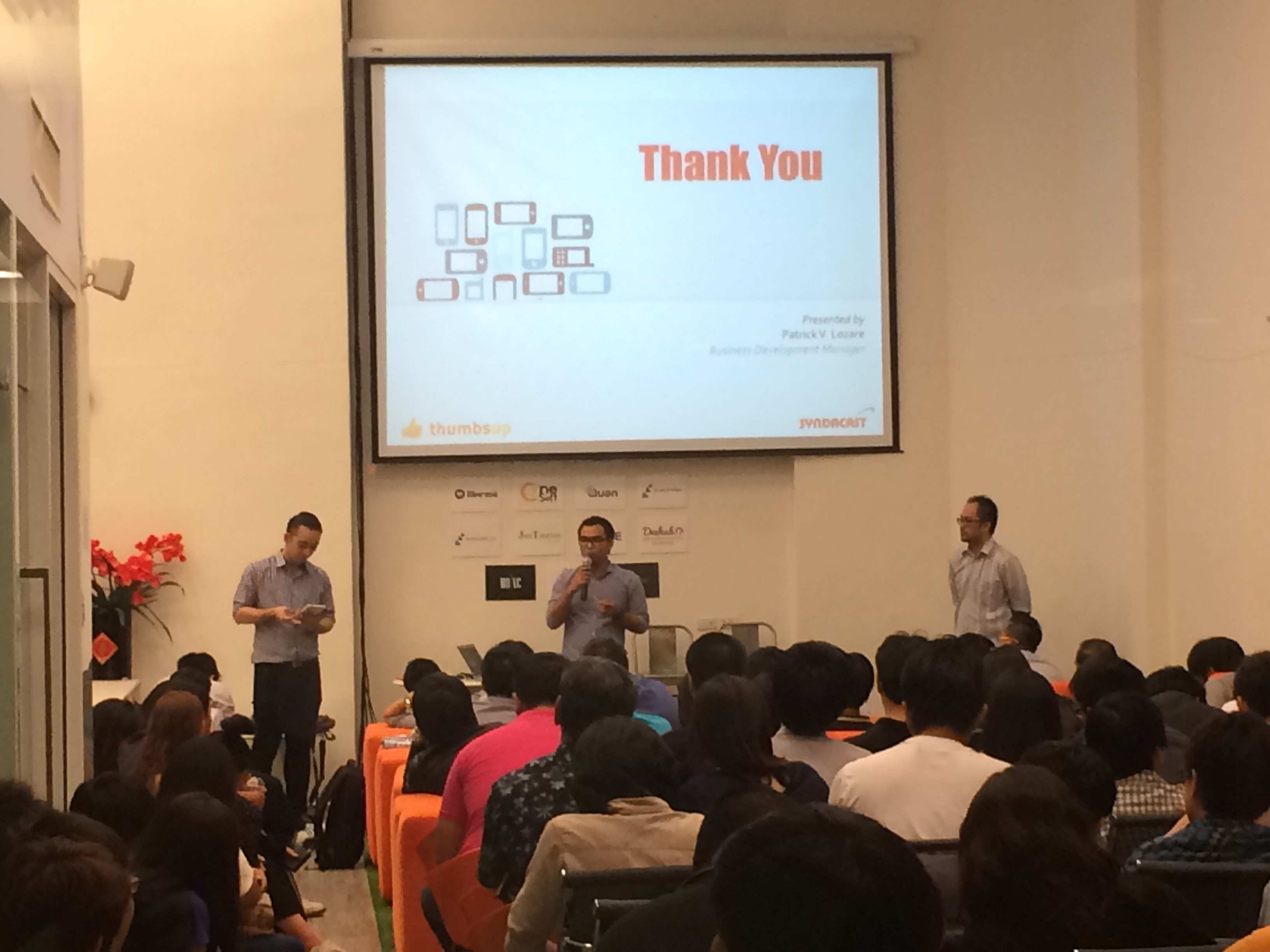 MOBILE MARKETING: THE NEXT GEN
– "Today about 80 percent of teens between 12 and 17 own a cell phone, and about half of those own a smart phone. That's about twice the rate from just 2 years ago." – Shawn DuBravac (Chief economist at Consumer Electronics Association)
– Programmatic Buying refers to automated purchasing of digital ad inventory, circumventing the human managed process of buying ad space via contracts or insertion orders.
– Real Time Bidding (RTB) is the automated approach to selling and purchasing display ads one impression at a time through a bidding process that takes milliseconds.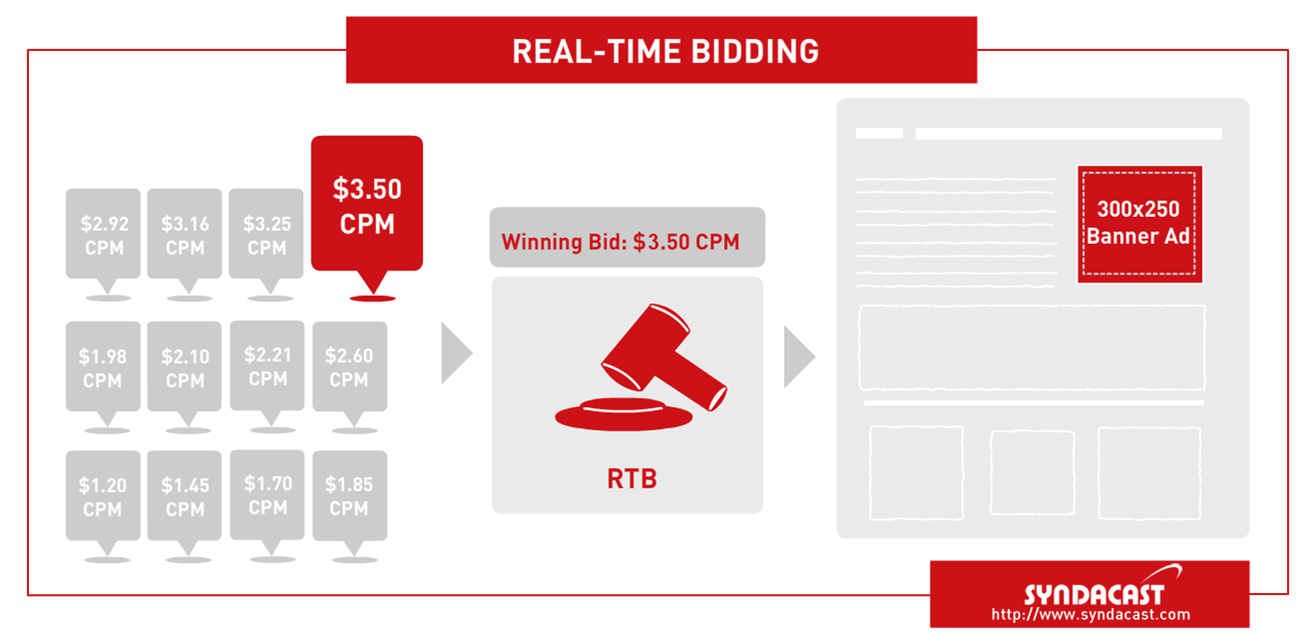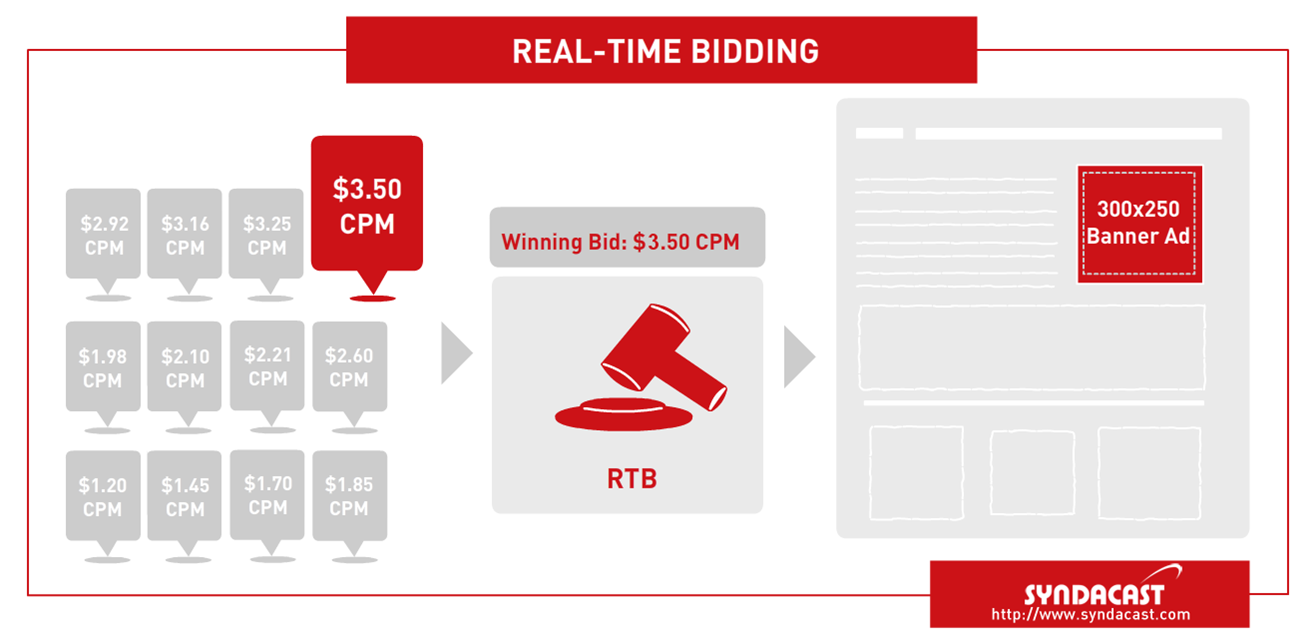 – Benefits of RTB include Streamlining, Targeting and On the Fly Optimization. Streamlining is about reducing friction as mobile advertising involves a complicated workflow. Targeting is about targeting specific audiences according to a set of criteria, at a specific time and specific geographical area. Finally, on the fly optimization is about setting RTB parameters that will automatically adjust in real time.
– Growth of Mobile Usage and Inventory: The time spent with internet by device in the US has exceeded traditional desktop this year.
– Twitter launches mobile app promotion to all advertisers globally
– Mobile inventory growth is expected to increase to $94.91 billion dollars by 2018.
– Mobile internet advertising spending in Asia Pacific is expected to hit $18.5 billion dollars by 2017.
– Contextual advertising and geo-targeting is advertising based on advanced GPS position and geo-location services.
– Measuring Performance sees two main keypoints: the click through rates and secondary actions (CTR vs SAR).
– Optimizing for CTR had an adverse impact on secondary actions and store visits. Conversely, optimizing for secondary actions tended to depress CTR.
– Results of Google and Ipsos new research show that half surveyed (42%) has used click-to-call in search. Google's new research shows an average click-to-call conversation length of six minutes, suggesting the option can lead to decent level of engagement. 72% of click-to-call conversations lasted longer then 30 seconds.
– Native Advertising: "In the future, all advertising on social media will be native in-stream ads. The right rail and banners will disappear altogether." – Jan Rezab, CEO of SocialBakers
– "To guarantee the ads you pay for actually appear and look great on all screens, you should insist to your ad agencies that your advertising creative be developed in a mobile-compatible format.  And the one open, industry-standard, universal format for building mobile-ready creative is HTML5." – iab.
– Industries and spending forecast by emarketer.com shows that by 2017 it is expected that Asia-Pacific will be spending $13,061 million dollars on mobile internet Ad, North America at $29,067 million and Western Europe at $15,184 million.
– Facebook opens ad targeting to outside applications. The audience network uses the same targeting and measurement features that marketers already use when advertising on Facebook.
– More research into Micro-targeting means location data is not just about current location but patters of location.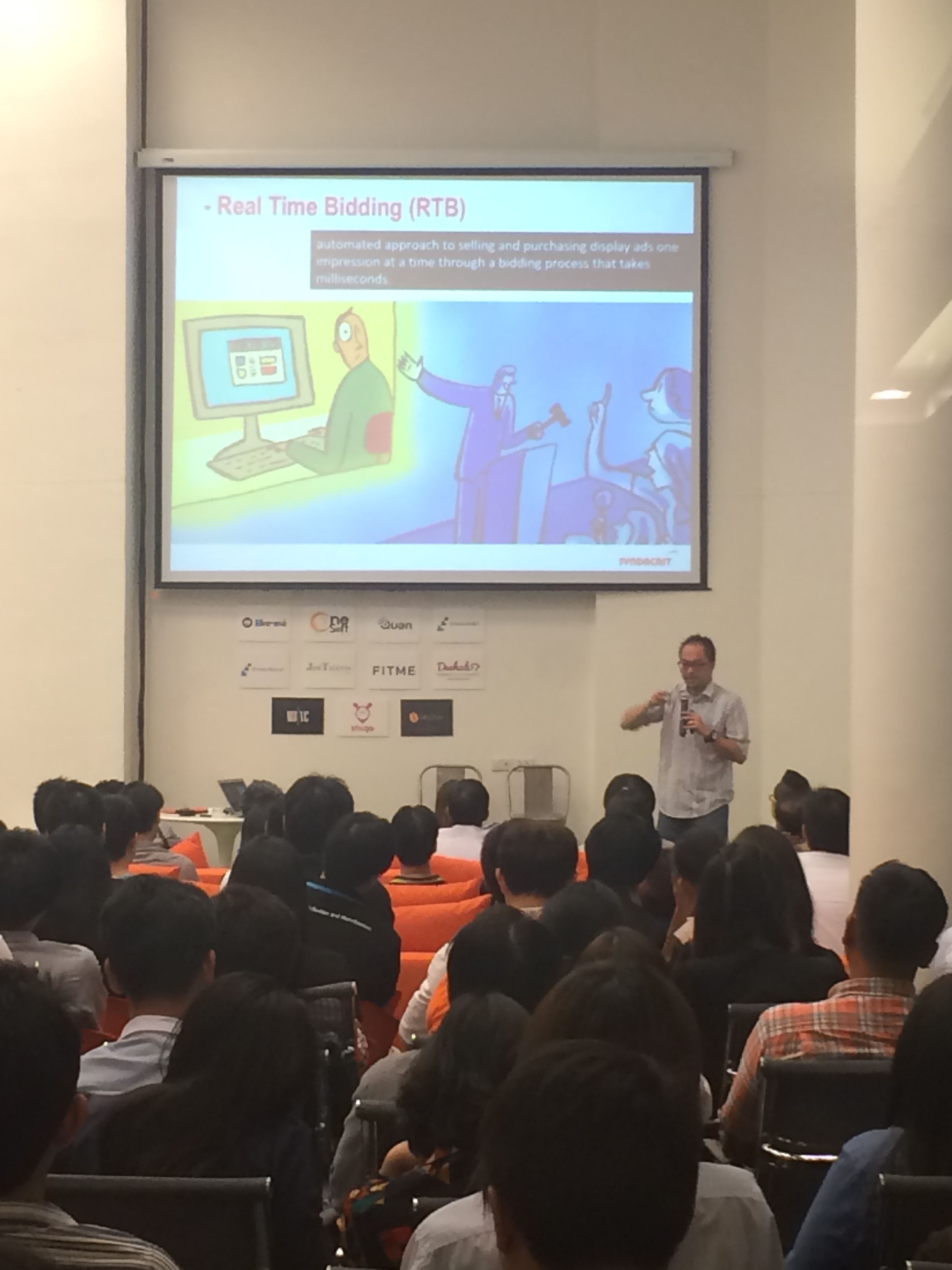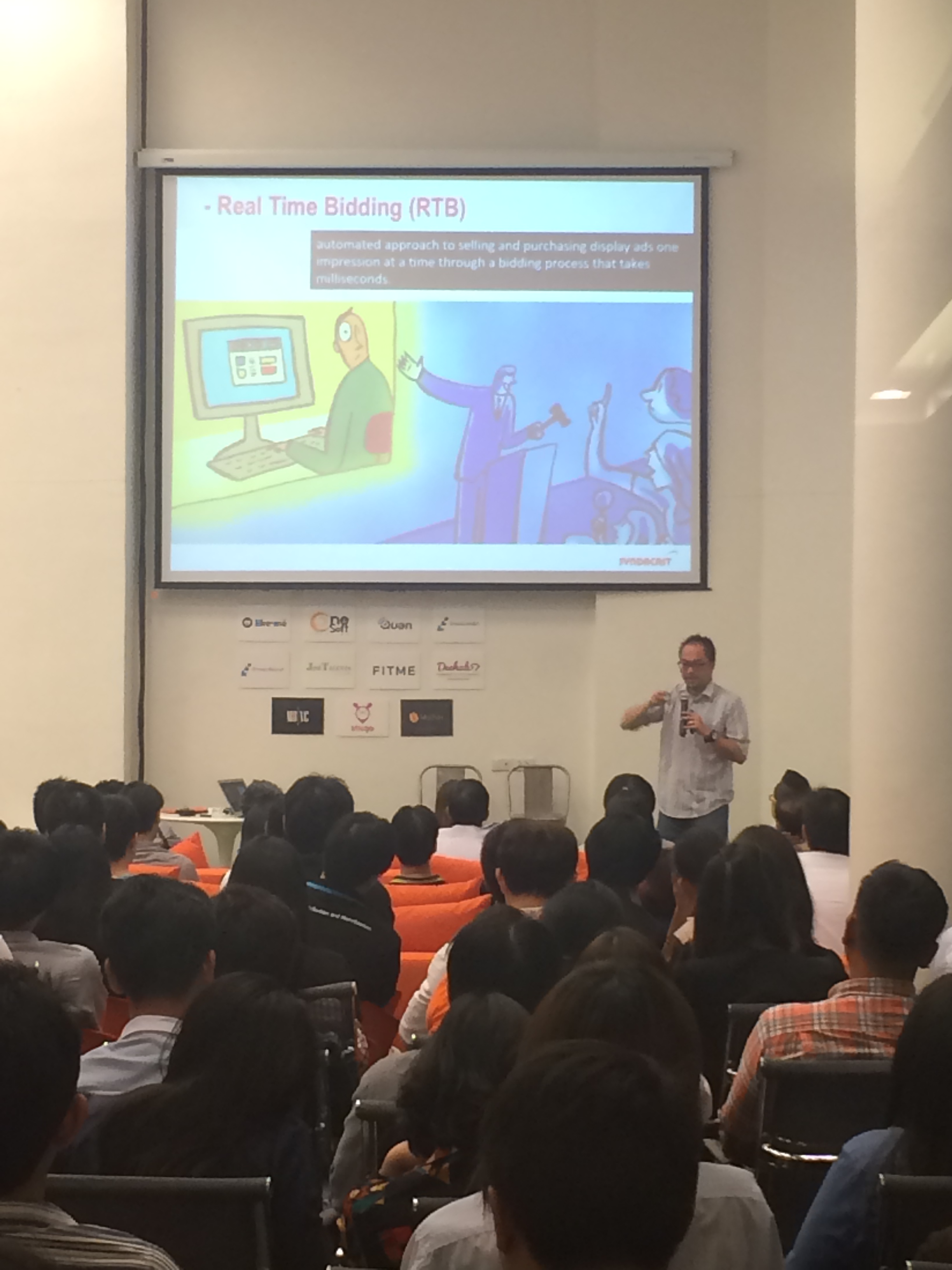 Click here to download the full Mobile Marketing Big Data Presentation .