Be In Twitter to Be In Google
It's official. The recent Google-Twitter partnership is sealed and it means Google has now regained access to Twitter's Firehose; Twitter's stream of tweets. Firing at 9,000 tweets per second, Firehose is about global real-time data.
For search marketers, we've seen the recent launch of the 'In the News' box that now appears in Google's first page search. With the recent Google-Twitter partnership, it is quite clear in which direction Google is going: real-time, up-to-date data.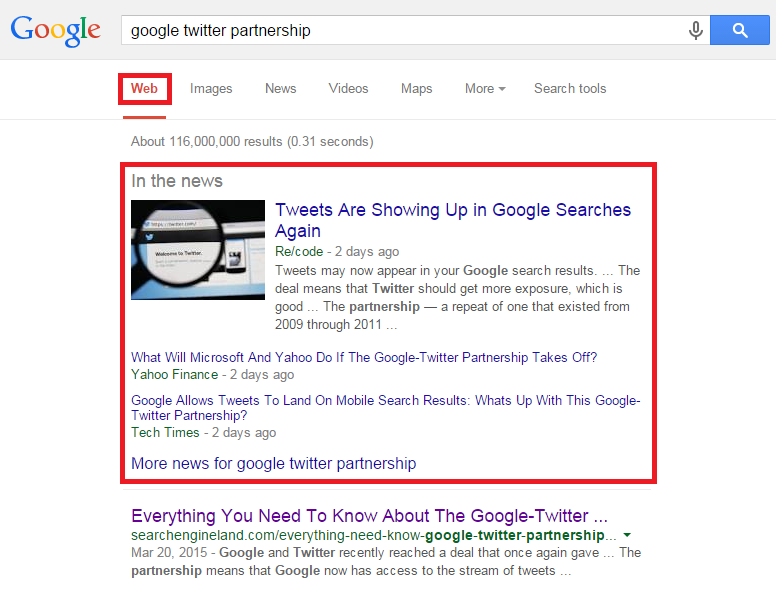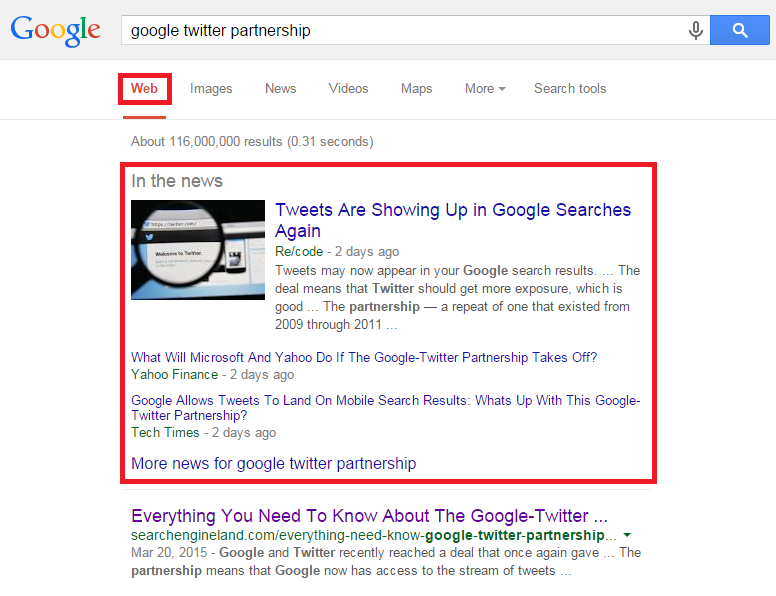 Moreover, Google now has direct access to that data without having to crawl and index each tweet, significantly cutting down on the lead time before a new tweet starts to show in search.
For digital marketers, the partnership has just further emphasized the growing importance of social media marketing. Perhaps with this partnership, having more and regular content on Twitter might mean better ranking and visibility?
Truth be told, this is not the first partnership between the two giants. The first one sizzled back in 2011. So why attempt another partnership? The difference really is that this time, the playing field has altered. Facebook has surpassed Twitter by far, while Google's ultimate goal is to speed up search (The Ten Things We Know to Be True). It really is a win-win situation that may have considerable impact.